Hafa Adai! Continuing off of the success of its predecessors. Quiksilver has come out with yet another solid Guam Tee.
This one displays an outline of Guam on the front with the trademark QS mega bleaker print filled inside. There is also a back right side hit that features an outline of the island, the coordinates, and the phrase GUAM hafa adai.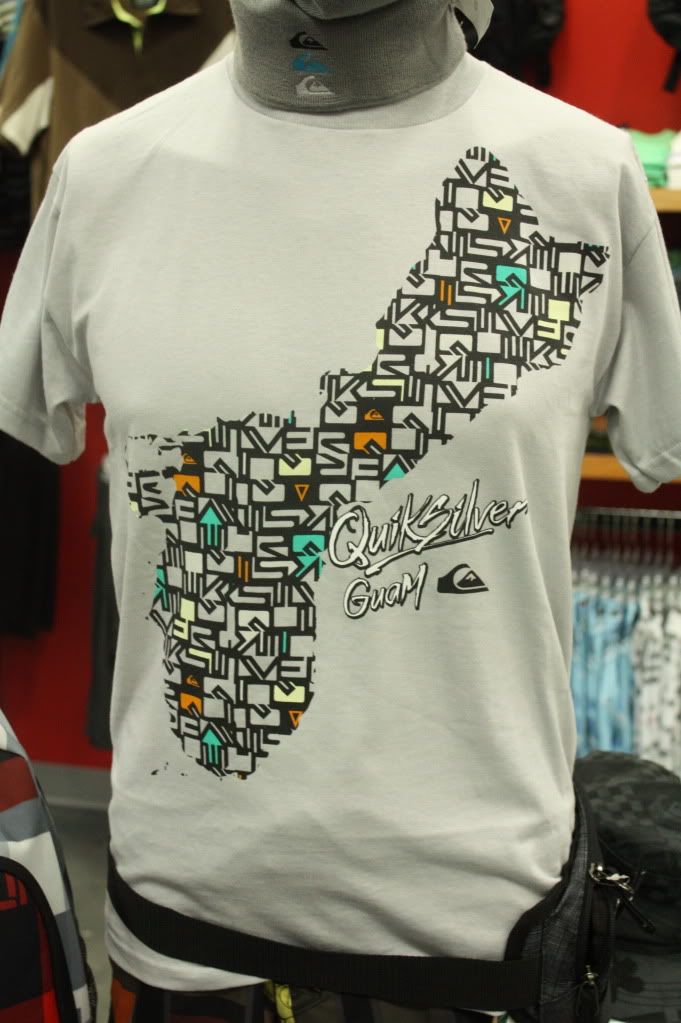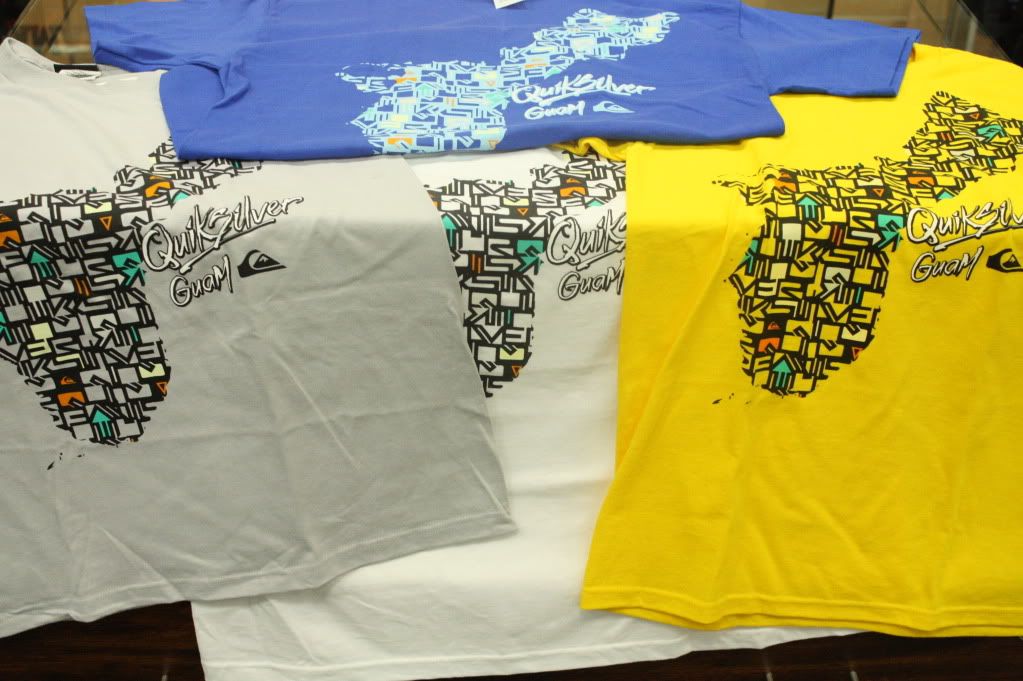 This Guam Tee is available in four different colors blue, yellow, white, and grey. You can pick it up at DNA or DNA Evolution.